1. Setting Up EBS
In EBS, go into Settings and click the Stream tab on the left side.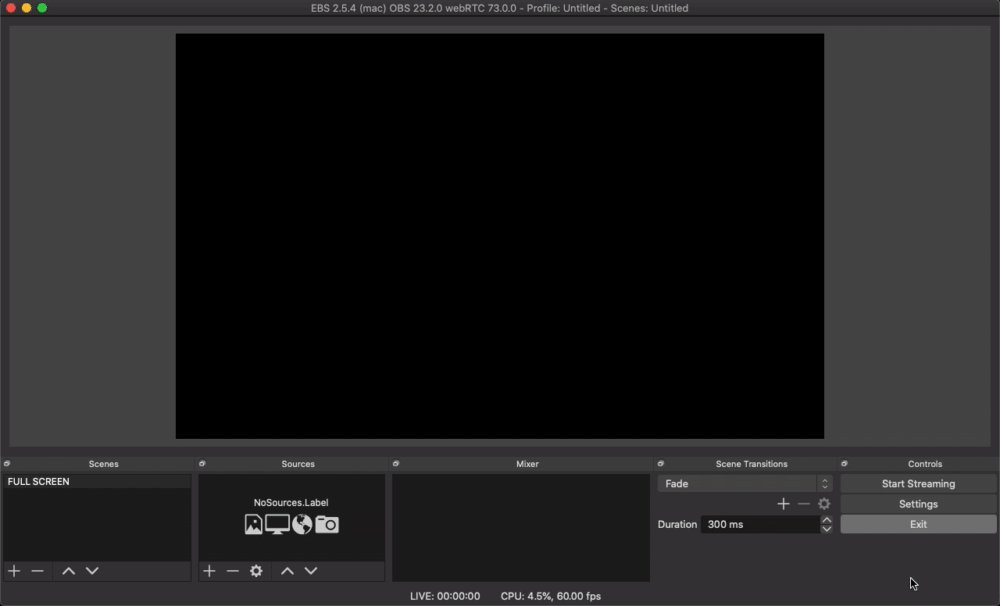 Next, take a look at the Codec section of the stream tab. If needed, change the codec to VP8 (or H264 for older versions of iPad). VP8 allows you to send video and audio data to iPadOS devices. Click OK and you are ready to start streaming.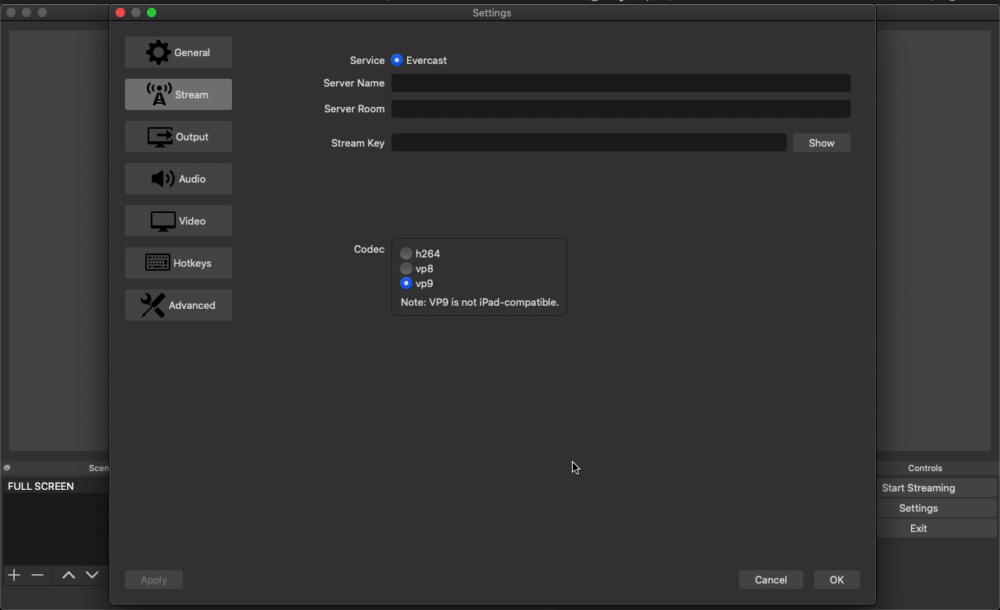 2. Evercast & iPad
Evercast will only work on iPad if you are using Safari. You can either paste your room URL into the Safari browser, or go to evercast.com, log in to your account, and access your desired room from there.