With the Evercast desktop app version 3.0 or higher, participants in the room other than the streamer can output the shared video stream to a Blackmagic hardware device or DeckLink card.
While a stream is playing, hover over the main window. A down-arrow icon will appear in the top right of the stream window.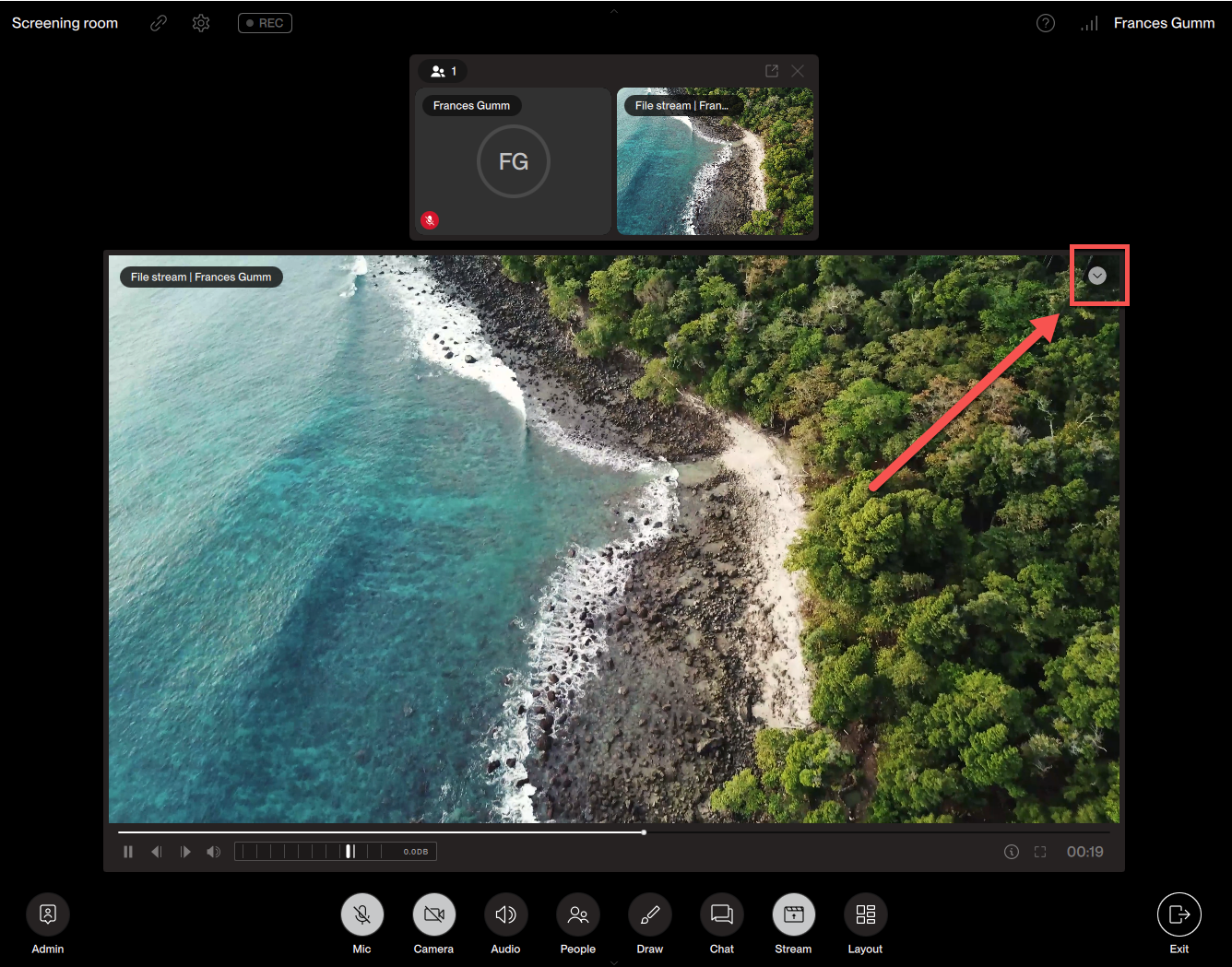 Click the arrow to view output options.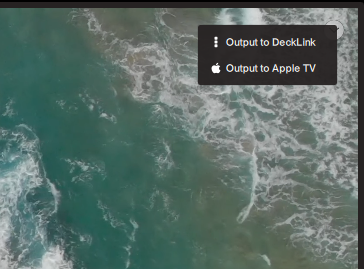 If you select Output to DeckLink, a settings menu will appear. Configure the settings and click Start.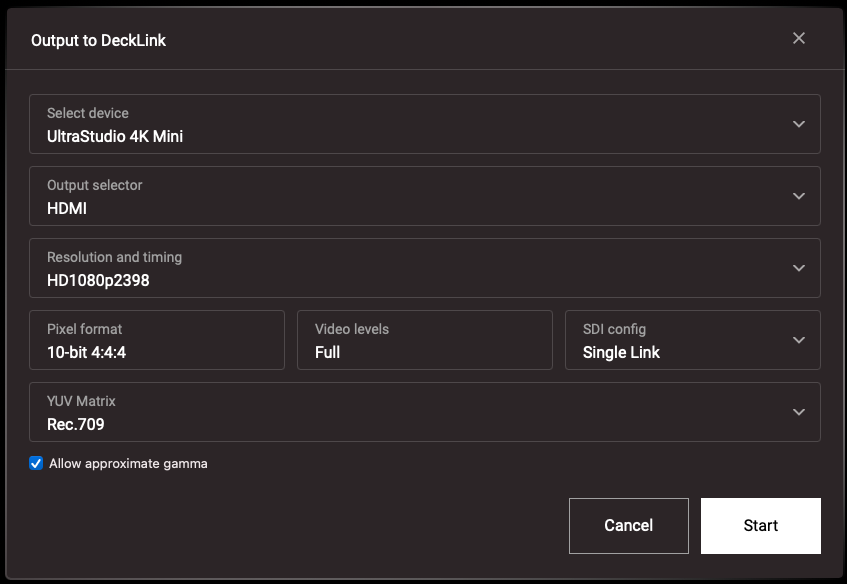 Click here for more information about streaming to Apple TV.