EBS crashed? Oh no. Here are some reasons why it may have crashed and how to prevent it in the future.
In order for EBS to connect to an Evercast video conferencing room, the room needs to be active. This means at least one participant must be live inside the Evercast room on your browser.
Confirm that you are connected to the internet. EBS will crash if it does not detect an internet connection.
Confirm that the server name, server room, and stream key inside EBS match the settings inside the Evercast room on your browser.
Here's how to check:
1. Access the EBS keys inside of your Evercast room by navigating to the bottom right of the window to access the 'More' submenu. Then, select 'EBS stream keys' to pull up the EBS Settings window.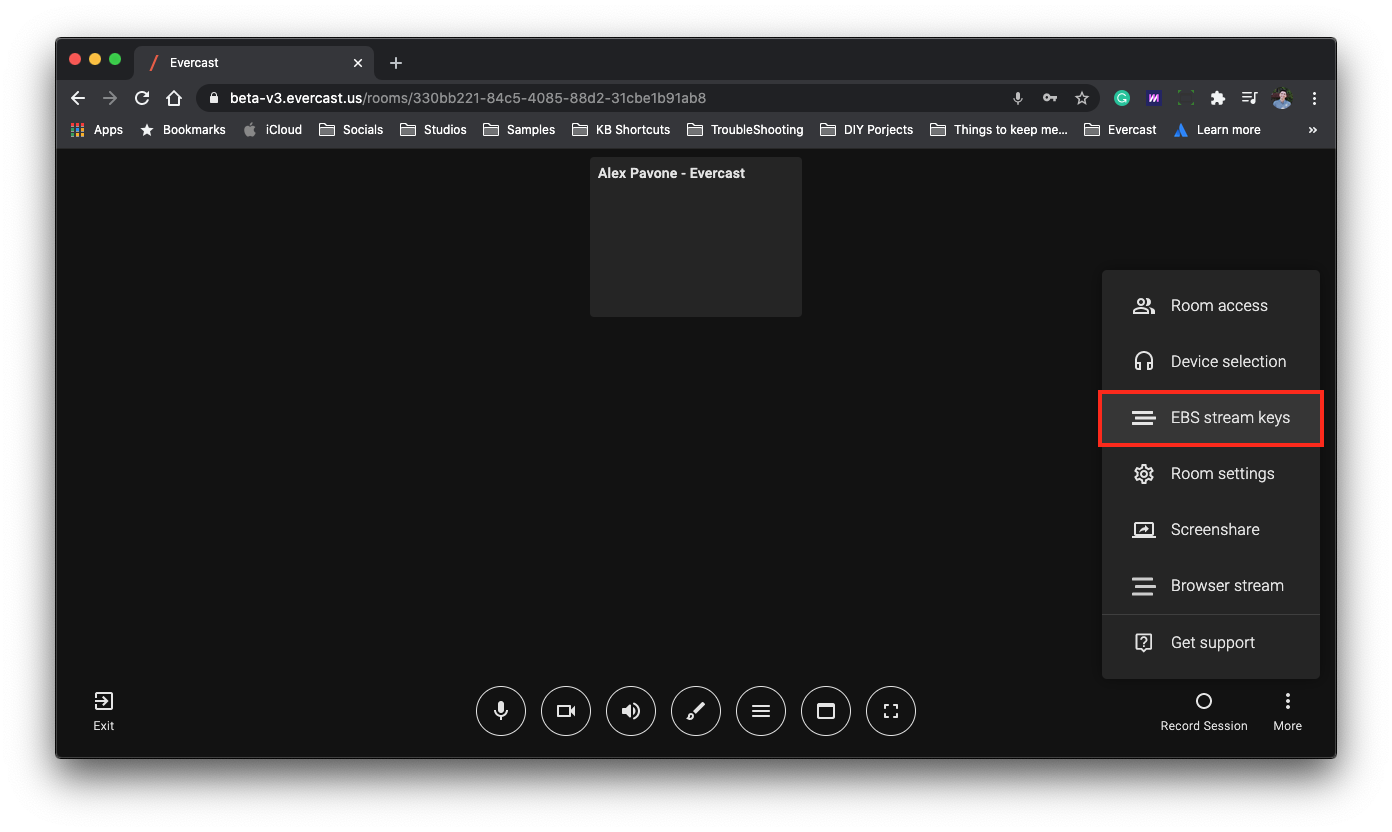 2. Inside the EBS Settings window, you'll see 'Server Name,' 'Server Room Key,' and 'Stream Key.' These are the keys you will need to have set in EBS. In the next step, you'll see how to see and/or add these keys inside EBS.
3. Open EBS, then click the 'Settings' button.
4. Within the 'Settings' window, enter the keys you copied from the Evercast room on your web browser, then save the settings.