Who can use this feature?
You use the Feature control screen to toggle features on and off for your organization. These settings apply to all of the rooms within your entire organization. Any changes you make will take place immediately in all rooms for your organization.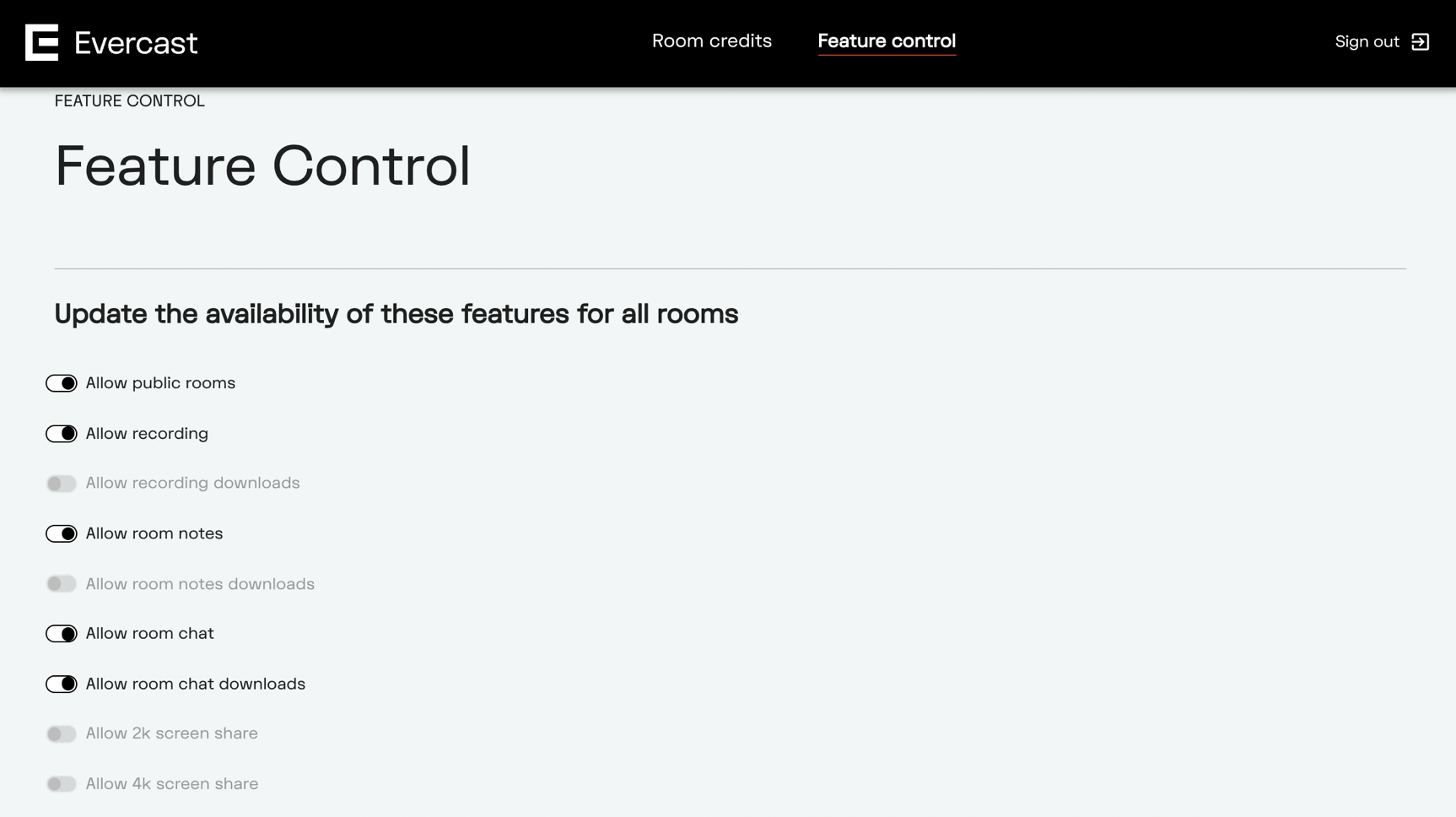 Note
The features that are completely grayed out are unavailable at this time, but will be implemented soon.