This article pertains to Evercast Legacy (Pre-Feb 2021). For help on this issue with New Evercast, click here.
1) Receiving the invite email
The first time you use Evercast, you will need to be invited to a room. When the invite arrives via email, copy and paste the invite token into Chrome. If Chrome is your default browser, simply click the "Enter Room" button.
2) Accepting an invite
Since it is your first time using Evercast, you will be asked to create a password. For future Evercast sessions, you will use the email address that was used for the invite and the password you create during this step to log in again.
3) Allowing your webcam and mic
After you have created your password, you will be taken to the "Pre Room." Chrome will ask you to "allow" your webcam and microphone.

Once you have clicked "Allow" for both, you should see yourself on the screen and the microphone audio meter should move when you speak.
If you need to select a different webcam or microphone, click the headphone icon.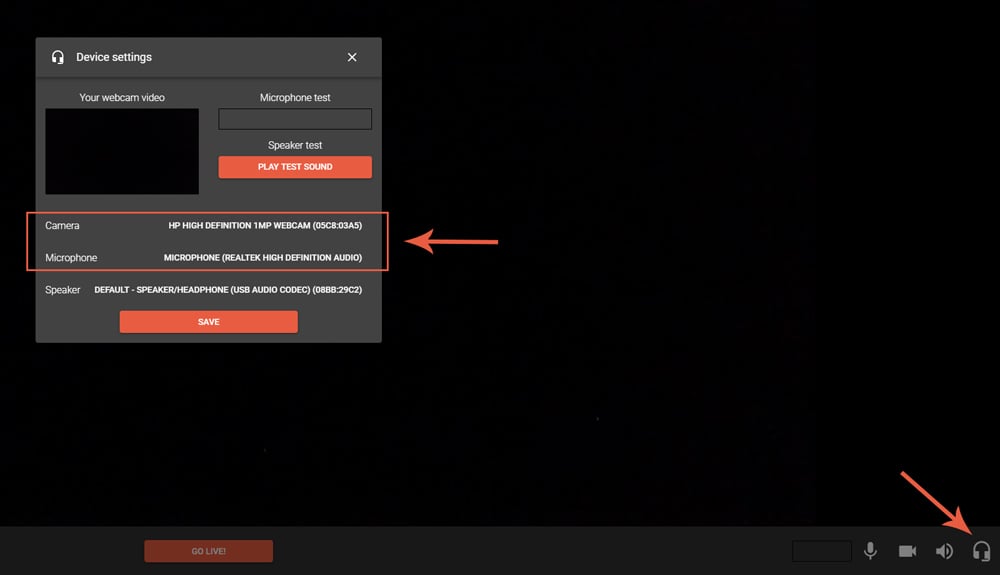 Once you are ready to go live, click the "Go Live" button at the bottom of the screen.